With seven proposed bills and legislative packages pending in both the House and Senate, it seems pharmacy benefit managers (PBMs) are no longer anonymous drug middlemen, but almost a household name – and one that's found itself in the cross hairs of Congress. While we're grateful there is bipartisan enthusiasm behind reining in PBM practices, the intense level of congressional activity has made it challenging to keep track of which bills do what. In this article, we'll give you an overview of several major pieces of legislation currently out there that seem to have significant momentum.
On the Senate side, the Finance Committee has exclusive jurisdiction over Medicare and Medicaid and, as one of the major healthcare committees, they've jumped into PBM reform as well. A major bill out of the Finance Committee is the 
Modernizing and Ensuring PBM Accountability Act
. This is a comprehensive PBM-focused package with provisions on delinking, spread pricing, and transparency, impacting Medicare Part C and D plans and Medicaid.
PBMs – A Household Villain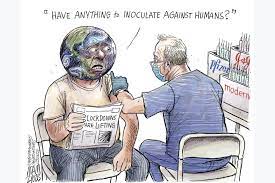 What do those terms mean?
Delinking refers to "divorcing" PBM compensation from the list price of a drug, and instead, instituting a flat fee. As a reminder, PBMs are in charge of the list of drugs (the drug formulary) an insurance company will cover. In exchange for placement on an insurer's formulary, drug companies will pay the PBMs a rebate or discount that is based on the list price of the drug. Delinking would remove this perverse incentive to include higher priced drugs on an insurer's formulary.
Spread pricing occurs when a PBM charges a plan more than what they pay a pharmacy for a medication, and pockets the "spread." For example, if a PBM has a contract with a pharmacy to purchase Drug X for $15 (this price is considered "proprietary information" by PBMs), the PBM may charge the plan sponsor–let's say, Medicaid–$50 for Drug X, creating a "spread" of $35. The PBM keeps this $35 as profit, and currently has no obligation to disclose this information to Medicaid. This practice has been found to increase the cost of drugs for patients and resulted in excessive costs to taxpayers. In the Modernizing and Ensuring PBM Accountability Act, spread pricing would be completely banned in Medicaid.
Lastly, the bill aims to improve transparency around PBM practices by requiring payors to report detailed information annually to the Department of Health & Human Services (HHS) including coverage of drugs, copayments, rebates, discounts, net payments, formulary design, affiliates, financial arrangements, and conflicts of interest. In this particular bill, PBMs would be subject to audits no less than once a year. It would also require the Office of Inspector General (OIG) to look into the vertical integration associated with PBMs and its impact on Part D drug cost and access.
Important Committee Actions to Follow
On the Senate side, the Health, Education, Labor & Pensions (HELP) Committee also has broad healthcare jurisdiction, including over employer-sponsored coverage – and HELP has jumped into PBM reform as well. The Senate HELP Committee's
Pharmacy Benefit Manager Reform Act
(S. 1339) is another PBM package focused on transparency and spread pricing, but for commercial plans. There is no delinking provision in this bill, but it would ban spread pricing in group and individual insurance markets. Health plans and PBMs would also be required to pass through 100% of rebates and discounts received from manufacturers to the group health plan or health insurance issuer. Given that most of the largest PBMs are
jointly owned
by organizations that also own insurance companies, the pass-through provision of this bill does not seem particularly impactful. Rather, the Infusion Access Foundation is in support of pass-through provisions that require rebates to be passed on to the
patient.
In terms of transparency and reporting, S. 1339 would require PBMs to provide annual spending reports, utilization information, stats on remuneration, copay assistance details, and plan benefit design. PBMs would be required to provide detailed information on each covered drug, including out-of-pocket cost, acquisition cost, and rationale for formulary placement. This bill cleared a major procedural hurdle when it was "reported out" of the Senate HELP Committee, because for a bill this complex and substantive, that is a necessary step towards consideration of the Floor.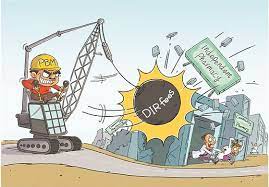 Healthcare Jurisdiction – Who makes these decisions?
Interestingly, even Senate Committees that do not have substantive healthcare jurisdiction have weighed in as well. For example, the Senate Commerce Committee reported out the
Pharmacy Benefit Manager Transparency Act of 2023
(S. 127) back in March. S.127 is another PBM-focused legislative package aimed at spread pricing, declaring the behavior "unfair and deceptive" unless certain criteria are met. Under the legislation, PBMs would be exempt from the spread pricing ban if they agree to pass 100% of their rebates to the health plan or payer. They must reveal detailed pricing information, including the number of rebates received from manufacturers for each prescription drug. PBMs must report to the Federal Trade Commission and HHS annually, sharing information on spread pricing, fees, clawbacks, price concessions, formulary changes, reimbursement discrepancies, and more. State attorneys general and the FTC will have the power to enforce the legislation and issue fines when PBMs do not comply.
For its part, the House has not been sitting on its hands and since there are three major committees sharing different aspects of healthcare jurisdiction, there's a variety of different pieces of legislation affecting PBMs in that chamber as well. PBM provisions have been included in broader healthcare transparency packages, as well as in standalone bills dedicated solely to PBM reform. An example of such a bill is the
PATIENT Act of 2023
(H.R. 3561), which would establish PBM reporting and disclosure requirements, ban Medicaid spread pricing, require pass-through pricing for certain outpatient drugs, and ensure that patient cost sharing does not exceed the negotiated rate after all rebates and discounts are accounted for. Another example is the
Health Care Price Transparency Act of 2023
(H.R. 4822). The overall package aims to increase competition by providing consumers with more information on health care
costs
.  Much like H.R. 3561, PBMs would be required to provide annual reports on spending and other cost information. The bill would also prohibit a patient's cost-sharing responsibility, after they've met their deductible, from exceeding the net price of a Part D drug.
House Education & Workforce Committee
The House Education & Workforce Committee is in the process of considering a package of PBM-related bills. The
Transparency in Coverage Act
(H.R. 4507), the
Hidden Fee Disclosure Act
(H.R. 4508), and the
Health DATA Act
(H.R. 4527) would attempt to address payer, hospital, and PBM transparency as well as loopholes identified in the enacted
No Surprises Act
for employer-sponsored group health plans. The bills do not address delinking, spread pricing, or rebate pass through, but they would prohibit PBMs and insurers from working with drug manufacturers if they cannot hold up their transparency requirements, including quarterly reporting disclosing spending, utilization, remuneration, copay assistance, and plan design information. Large employers must also share information on the drugs they cover including acquisition and out-of-pocket costs. Representative Buddy Carter of Georgia – who is a pharmacist by trade – has been a longtime champion of reform of the PBM industry, and introduced a bipartisan, dedicated PBM reform bill that would require delinking and includes several of the other provisions like additional disclosure and pharmacy-facing reforms. That bill – the
Protect Patients Against PBM Abuses Act
(
H.R.2880
) – was recently discussed at an Energy & Commerce Health Subcommittee hearin, and may see additional Committee action soon.
Lower Costs, More Transparency Act
The final bill worth mentioning is the
Lower Costs, More Transparency Act
(H.R. 5378), which is a bipartisan Housebill introduced this month. The bill combines provisions with bipartisan support from all three of the House committees of jurisdiction. This merged House bill includes transparency and reporting provisions, a spread pricing ban in Medicaid, tri-agency advisory committee on how PBM reported information can be used, a "hidden fee" disclosure requirement, GAO report on pharmacy network design, and a GAO report on copay assistance programs. The reason this particular bill is one to watch is not only because of the broad support from key committees, but also because it is on the short list for an actual vote on the House Floor in the next few weeks.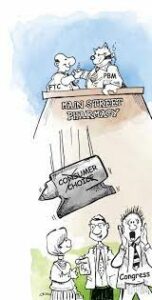 Optimistic News…
If you're feeling like you need a flowchart to keep track of all of this, you're not alone. Overall, at least seven different House and Senate Committees have approved multiple provisions relating to PBMs, almost all with bipartisan support. A common denominator shared by
these bills
is transparency and reporting requirements for PBMs, with minor differences in the frequency of reporting and the overseeing agency. It seems like that is considered "the bare minimum" of PBM reform, but most lawmakers want to also include substantive changes such as delinking and/or pass-through of savings. With this much attention from lawmakers and visible consensus in both chambers, the Infusion Access Foundation is optimistic that we will witness a reining in of an industry that has been left unsupervised for too long, leading to positive change for infusion patients.