An integral piece of the Infusion Access Foundation mission is building out an advocacy platform where patients can utilize their voice to effect lasting change as we work toward treatment access for chronic disease patients. From affordability to eligibility, the fight for patient access is ongoing and ever changing. As we close out the end of the year, we want to take the time to highlight our key advocacy initiatives and steps towards resolution. 
Below are some issues that may affect you. Take a look, and if you want to take part in the advocacy campaigns, go for it!
Non-medical Switching

: This common practice happens when insurance companies force patients to change medications for non-medical reasons like cost, disregarding doctor recommendations and patient needs.

Copay Accumulators

: Insurers use copay accumulator policies to limit how much third-party cost assistance, like a copay card or charitable contribution, counts towards a patient's out-of-pocket expenses.

340B Drug Pricing Program

: Enacted in 1992, the federal program 340B was intended to stretch cost savings to protect vulnerable patients but is now being exploited in some places to generate profit.

Step therapy:

You likely know this as "fail first," and it's when your insurance company requires you to try and fail at using a less expensive (and often less effective) medication before paying for a more expensive option.

Specialty Pharmacy Mandates: If you have been told that your provider may not be able to continue treating you because of an insurer-requirement, you may be a victim of a specialty pharmacy mandate.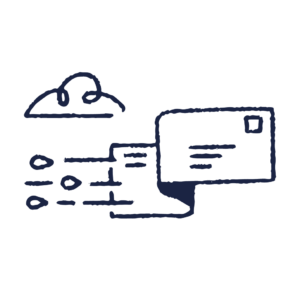 Advocacy by State: Policy in Action
Specialty Pharmacy Mandates:
IAF is monitoring a few filed bills that would protect against specialty pharmacy mandates in Florida, Ohio, Illinois and Wisconsin. We need lawmakers to understand that this is not just a provider issue and can cause treatment delays, billing complications, increased costs, and waste.
Copay Accumulators:
We are monitoring state bills on utilization management and copay accumulators. Last year, we were active members of over 20 coalitions covering both issues, and we plan to remain just as active in the upcoming year. We've identified a number of states to look out for in terms of new bills in 2022 including: Colorado, Florida, and Massachusetts.
340B Drug Pricing Campaign:
Current state targets include California, Florida, Massachusetts, Michigan, and Ohio. To date, patient and consumer advocates have delivered 18,445 letters to Attorneys General across all five states on the need to bring greater transparency to 340B for patients. California and Florida have generated the most letters to date. Combined, those states have generated over 68% of all grassroots letters on 340B. In 2022, we look forward to expanding this campaign to additional states. 

Federal Advocacy – Safe Step Act
IAF is an active, contributing member of the Safe Step Act Coalition.
This coalition supports S 464 and HR 2163, the Safe Step Act, which would improve step therapy protocols by amending the Employee Retirement Income Security Act (or ERISA) to require that federal regulated group health plans provide an exception process for any medication step therapy protocol. 
This bill establishes a clear exemption process, and outlines five exceptions to fail first protocols, requiring that plans respond to an exemption request within 72 hours in all circumstances and 24 hours if the patient's life is at risk.
The coalition's letter of support now has 104 names and 103 co-sponsors for the House bill, and 28 co-sponsors for the Senate bill. We hope to be able to bring this law over the line in 2022!
Using Your Voice for Change
Jarrad's story is an example of how nonmedical switching and step therapy policies threaten stable treatment protocols.
Stay connected with our team as our integrated resource and advocacy portal continues to evolve in 2022. Living the chronic disease journey is difficult enough most days, so we are here to advocate for and with you. And if you are looking for a platform to share your voice, we will support and amplify your story so that decision makers truly listen to you.
Want to get involved? Email
advocacy@patientaccess.org
to join the frontlines and share your voice, or head to one of our policy action campaigns above to easily send a letter to your representative today!