The Infusion Access Foundation Advocacy Team held its first Hill Day in Washington, D.C. on April 27. As discussed in the last
Policy Corner
, the team brought along seven star advocates from across the country to advocate for the infusion and injection community. Our discussions focused on three federal bills – the
Safe Step Act
(
S.652
/
H.R.2630
), the
Help Ensure Lower Patient (HELP) Copays Act
(
H.R.830
), and the
Improving Seniors Timely Access to Care Act
(which has yet to be reintroduced this session). We also discussed pharmacy benefit managers and the need for reform that would require these drug middlemen to pass rebates on to patients in the form of cost savings.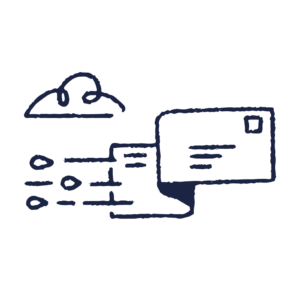 HELP Copays Act
The day before the team left for Capitol Hill, the Infusion Access Foundation sent out an action alert to all of our patient advocates asking them to send a letter to their Senators requesting they sponsor the HELP Copays Act – close to 300 advocates took action! In a separate action alert, the team let our advocates know that the Senate Committee on Health, Education, Labor and Pensions (HELP) was considering including both the Safe Step Act and the HELP Copays Act in an upcoming markup–a formal meeting where Senators can debate, amend, and rewrite proposed legislation. For this campaign, we had 1,000 participants!

We are happy to report our activation paid off. The
HELP Copays Act
now has 40 cosponsors, seven of which signed on after the Infusion Access Foundation's Hill Day, one of which we met with – Representative Jerrold Nadler (D-NY).  And, during the May 11 Senate HELP Committee PBM Markup, Senator Lisa Murkowski (R-AK) proposed the
Safe Step Act
as an amendment to the
Pharmacy Benefit Manager Reform Act
(
S. 1339
). With one member of the committee noting that each committee member had constituents impacted by step therapy or "fail-first" and another stating they had heard from hundreds of rheumatologists, it was obvious that the patient and provider voice was heard due to the community's grassroots advocacy efforts. Ultimately, the committee voted to include the
Safe Step Act
in S.1339, which will now go to the full Senate for a vote. If enacted with the full
Safe Step Act
  amendment intact, this piece of legislation will give patients on employer health plans a step therapy exception process. Employer health plan enrollees are not protected by state step therapy reform, so federal reform is crucial for protecting all patients.
Thank you to Regina Andrews, Katie Thackston, Grady Stewart, Dr. Brad Pasternack, Andrea Perryman, Jarrad Berman, and Matthew Kasabian for joining us on our first Hill Day! And, thank you to all of our readers and advocates who participate in our advocacy call to actions – we can't make a difference without you! The Infusion Access Foundation Advocacy Team is so encouraged by these significant movements in the federal legislature, and we know our influence will only grow with your help. If you would like to share your story and be more involved in our organization's advocacy efforts, join our community
here
.