There's been some buzz around a particular character in the healthcare industry and their influence over drug prices…but it's not who you think. It's not pharma, and it's not your insurance company (or maybe it is…we'll get to that later). To be honest, you may have never heard of them before. This shady character we are alluding to goes by the name of…pharmacy benefit manager, or PBM for short.
What are PBMs?
From Congressional outcries to the FTC's investigation announcement this summer, it seems that everyone is talking about these guys, but what is a PBM? Or rather who are they? Pharmacy benefit managers can be thought of as the "gatekeepers" to your insurance company's formulary, or the list of drugs your insurance company agrees to cover each year. PBMs are the middlemen who hang between your medication's manufacturer and your insurance company. They are responsible for negotiating rebates and collecting them for themselves in exchange for a drug's placement on an insurer's formulary. In other words, PBMs will get your drug on the list, but it'll cost ya.
PBMs decide which medications and treatments your health insurer will cover based on how much money they will make from  rebates. PBMs advertise themselves as necessary negotiators that bring the price of medications down for patients, but in reality they are pocketing any savings accrued in the form of rebates and boasting huge profits. What's more…many of these PBMs are
owned
by
insurance companies
. To learn more, check out IAF's video on PBMs.
Lawmakers shine a light on drug and treatment price inflation
Luckily, lawmakers at the state and federal level are paying more attention to these drug middlemen. State and U.S. lawmakers are shining a figurative light on these characters they've found lurking in the shadows by putting forth PBM transparency and "Share the Savings" bills all over the country. Some of these laws require PBMs to disclose how much they inflate drug and treatment prices. While others require that PBMs pass down negotiated savings to patients.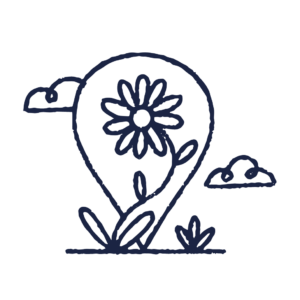 Pharmacy Benefit Manager Transparency Act of 2022
In May of this year, Senators
Chuck Grassley
(R-IA) and Maria Cantwell (D-WA) introduced a bill that would "hold PBMs accountable for deceptive practices" known as the
Pharmacy Benefit Manager Transparency Act of 2022
. Following pressure from Grassley (who, alongside Ron Wyden of Oregon, invited five PBMs to testify at a drug pricing hearing back in 2019), Cantwell, their colleagues, and the public; the Federal Trade Commission (FTC) announced its decision to begin an inquiry into PBMs in June 2022. The
agency
set out to "scrutinize the impact of vertically integrated pharmacy benefit managers on the access and affordability of medicine" focusing on the six largest PBMs: CVS Caremark, Express Scripts, OptumRx, Humana, Prime Therapeutics, and MedImpact Healthcare Systems. However, the FTC has yet to complete its investigation nor have they published a timeline for when the investigation will be completed. Just this month, a number of Senators have sent a
letter
to the FTC urging the agency to complete their investigation.
Take Action!
Even if this is the first time you've heard the acronym "PBM," I'm sure all of us have been impacted by high drug costs in one way or another–especially those within the autoimmune and chronic disease community. So what can we do about these drug middlemen driving up drug prices? FIrst, lawmakers need to hear from you. They need to hear your story and how high drug prices have impacted your treatment journey. They need to hear from their constituents that this fight is worth fighting. You can do that by contacting your representative at the bottom of
this page
or
sharing your story
. Join us in our fight to lower drug prices and increase patient access to life-saving medications. If you have any questions or concerns, please do not hesitate to reach out at
advocacy@patientaccess.org
.