Have you been impacted by a natural disaster? Not sure if you can access your infusion treatment? Use our LOCATOR tool to get updates from your provider and find your closest location.
In the wake of the devastating impacts of hurricane Ian, many are scrounging for resources, including access to their life saving medications. When it comes to provider administered medications that are given by infusion or injection, the challenges accessing your treatment multiply. We are here to help.
To keep patients and referring providers up-to-date during natural disasters, our Infusion Center Locator has a feature that enables offices to post information and updates on temporary closures, options for transferring or rescheduling care, etc.
FIND OPEN PHARMACIES NEAR YOU
Rx Open is currently active and provides information on the operating status of healthcare facilities in areas impacted by a disaster and is updated multiple times per day. Users can use the Facilities map to search for individual facility status. The Counties map displays a summary of operating status at the county level.
Healthcare Ready
Healthcare Ready is a nonprofit organization that leverages unique relationships with government, nonprofit and medical supply chains to build and enhance the resiliency of communities before, during and after disasters. They have developed two tools to assist the public in preparing for and responding to disasters: Rx Open (mentioned above) and Rx on the Run. They have also compiled a list of disaster relief resources.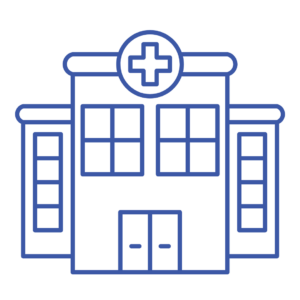 FIND THE NEAREST HOSPITAL
Find the nearest hospitals in your area and view available services. Begin search.
Safe Drug Use After A Natural Disaster
The Center for Drug Evaluation and Research (CDER) at FDA offers the following information on the use of drugs (medicines) that may be affected by fire, flooding or unsafe water, and on the use of temperature-sensitive drugs when refrigeration is temporarily unavailable. After a natural disaster, it is important to inspect all drugs. Learn More.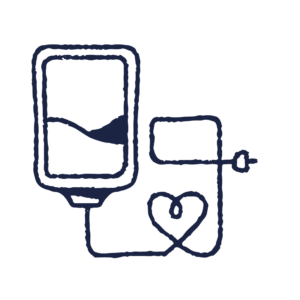 MANUFACTURER PATIENT SUPPORT PROGRAMS:
Amgen: If you know of anyone who can't access their Amgen medicine, please contact Amgen Medical Information at: 1-800-77-AMGEN (1-800-772-6436). For questions related to replacement of damaged or destroyed Amgen medicines acquired through Amgen Safety Net Foundation, please contact the Amgen Safety Net Foundation at: 1-888-SN-AMGEN (1-888-762-6426)
Tepezza: Patients proactively seeking support should contact the Horizon Patient Services team for KRYSTEXXA at 1-877-633-9521 and for TEPEZZA, 1-833-469-8331.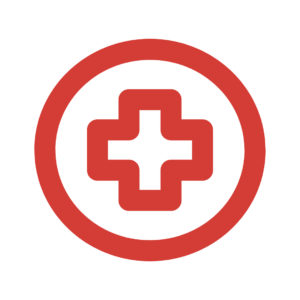 FEMA RESOURCES
To find an emergency shelter near you, text SHELTER and your zip code to 43362. Example: Shelter 77550 (standard text message & data rates apply).
EMERGENCY HOUSING
If you have been forced to evacuate from your home, the Red Cross may be able to help. Learn more.
*Information syndicated from partner NICA @ https://infusioncenter.org/disaster-relief/