Written by Kindyl Boyer, Infusion Access Foundation Advocacy Director. To reach out about advocacy partnerships, please reach out to kindyl.boyer@infusionaccessfoundation.org
Color of Crohn's & Chronic Illness's (COCCI) conference – Equity in GI
Last month, I had the privilege of attending the Color of Crohn's & Chronic Illness's (COCCI) conference – Equity in GI. The conference, which took place over three days in Atlanta, Georgia, aimed "to put health equity front and center in patient education, community care, and access in
gastroenterology
."  The Infusion Access Foundation works closely with COCCI's President and Founder,
Melodie Narain-Blackwell
, through different coalitions and partnerships. Melodie also serves on our Stakeholder Advisory Council. Knowing Melodie and reviewing the list of speakers for the conference, I had high expectations for the weekend as I touched down in Atlanta.
COCCI
is a nonprofit organization dedicated to creating avenues that increase health equity for minorities with IBD, digestive diseases, and related chronic illnesses. The organization's mission is to improve the quality of life for BIPOC (Black, Indigenous, and People of Color) who are affected by these conditions through community, research, education and advocacy. Melodie founded COCCI in the fall of 2019 following her diagnosis of Crohn's disease and amidst her ongoing battle with chronic illness. Almost four years later, the organization's community has grown exponentially.
A Conference with Perspective and Edge
Upon my arrival, I could hear hip hop music pumping from the conference center's ballroom, and I was immediately reminded of the conference's theme,
Gastro Rules Everything Around Me
, and the opening reception's theme –
An Ode to Hip Hop
. However, Melodie stole the show the following morning with a gastro-remix of "Body" by Megan Thee Stallion – "Potty." I do have a video, but my "wooing" and joyful giggling makes it too cringey to share, especially in comparison to Melodie's standing-ovation-worthy performance. And, there was a gold toilet – It was amazing!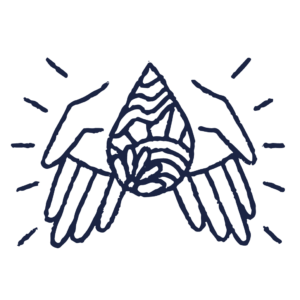 Sessions
The conference offered over 20 sessions with incredible speakers centered around three themes: 1) Patient Awareness and Advocacy, 2) Providers Perspectives in Care and 3) Access and Resources in GI. As the Infusion Access Foundation's Advocacy Director, I followed the "Patient Awareness and Advocacy" track attending sessions such as Before "Equity in IBD;" It Takes Guts to Speak Up, and Young, Black & CRC as well main stage discussions led by clinical, dietary, and scientific experts.
Friday morning, Gastroenterologist
Leonard Baidoo, MD
defined and differentiated Crohn's, ulcerative colitis, and "the indeterminate" (the name given for a patient's condition that does not fit squarely in either of the former). His discussion touched briefly on the progress infusion treatments have made in managing symptoms for Crohn's and UC patients. I was able to catch up with the doctor after to share that we have a number of patient champions who could corroborate his claims.
Dr. Sophie Balzora
followed, discussing IBD's association with an increased risk of colon cancer, what behaviors and environmental factors can increase that risk even more, and signs and symptoms to look out for.
Saturday, the main stage was taken over by
Dr. Edwin McDonald
, who is not only a gastroenterologist but a trained chef. Dr. McDonald's review of ultra-processed foods, food deserts, and food swamps was eye opening to say the least. However, the doctor's dedication to improving the health of individuals and communities with nutrition education was truly inspiring. Through his work with the Urban Health Initiative, Dr. McDonald performs cooking demonstrations in the Chicago community and has partnered with a number of organizations focused on community-based education for health and nutrition. He was also hilarious, and should possibly consider adding "comedian" onto his long line of credentials. Dr. McDonald was followed by
Dr. Thaddeus Stappenbeck
and
Dr. Julia Liu
, who discussed clinical research in the gastro field today. Specifically, Dr. Liu discussed disparities in clinical research, barriers to participation, and how participant populations are often not reflective of our current population makeup. Dr. Stappenbeck shared their findings from a research
study
funded by COCCI regarding a fungus found in Crohn's disease patients that can prevent proper healing.

Connection, Collaboration, and Growth
Overall, the conference was an eye-opening and uplifting experience that sent me home with a lot to think about in terms of the Infusion Access Foundation's health equity work. As an organization, we are committed to doing more to address health disparities that lead to worse outcomes for BIPOC infusion patients. As always, we want to make sure that our work is relevant to the patient populations we serve, so we'd love to hear from you. Please do not hesitate to reach out with any thoughts, comments or concerns – kindyl.boyer@infusionaccessfoundation.org. I also strongly encourage any BIPOC gastro patients or caregivers to become a
COCCI Member
or even sign up to be a
COCCI Ambassador
, and most importantly – let us know if you plan on attending the COCCI conference in 2024, because we will be there!