It's the end of the year, and whether you are coasting until the holidays or scrambling to get it all done, 2023 will be here before we know it.
What to Expect in Advocacy 2023
The IAF Advocacy Team has a lot to look out for in 2023. Given the odd-numbered new year, all 50 states will be in legislative session, including states that only convene on odd-numbered years (e.g., Montana, Nevada, North Dakota, and Texas). The majority of states will get started right away in the month of January, with only a handful of sessions beginning before or after (download a
2023 legislative calendar here
).
As a national organization, IAF will monitor all 50 states and the federal government for proposed legislation on:
 Non-medical switching, or the insurance practice that forces patients to change medications for non-medical reasons;
Copay accumulator programs that prevent certain copay payments from counting towards a patient's deductible or out-of-pocket maximum;
Reforming the 340B drug pricing program;
Step therapy or "fail first" insurance practices that require patients to try and fail a drug before taking the medication they were prescribed;
Health equity and overcoming disparities in our healthcare system; and
Pharmacy benefit manager (PBM) reform that will pass cost savings to patients.
Currently, IAF advocates can find a summary of any relevant bill by clicking a highlighted state on our legislative maps under each
advocacy category
. Above each map, advocates have the opportunity to send letters to lawmakers at any time about any of the listed advocacy issues. In 2023, IAF plans to follow the introduction of specific bills with a specific action alert for the particular bill number–allowing advocates to send a letter, call, or tweet at their representatives asking for their support or opposition. These action alerts will be sent out at key moments during a bill's life over social media and email. You can sign up to receive these alerts
here
.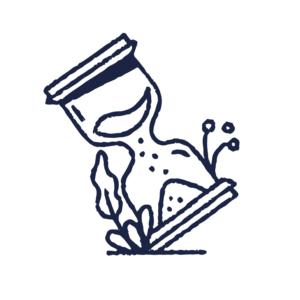 The Timeline of Policy
The Introduction of a Bill
The first key moment is with a bill's introduction. This is when a lawmaker introduces a bill to their respective chamber, whether that's the house or the senate (unless you are a representative in Nebraska, in which case, there is only one chamber). At this point in the bill's life, it's important for lawmakers to hear from their constituents; whether that's to say you completely support the bill, you wish it were a bit different, or you are entirely opposed. It's also an opportunity for constituents to ask their representatives to become a "cosponsor" of a bill, if they are not already the sponsor. Sponsors are the representatives that introduce a bill, while a cosponsor is someone who adds their name as a public supporter of the bill. In the case that your lawmaker is already the sponsor of a bill you support, this is a great opportunity to thank them. They don't get that a lot…
First Reading
After the bill has been read aloud in the house or senate, also known as its "first reading," the bill is assigned to a committee by the presiding officer of the chamber. This is the second opportunity for advocates to engage with their lawmakers, especially those who live in the districts of the particular committee members. Given that the chair of each committee determines when a bill will be considered, having the chairperson care about your bill is a great advantage. How do you get a chairperson to care about your bill? Tell them you care!
Testimony
Apart from sending emails or tweets to the committee chair or committee members, there is often an opportunity for advocates to submit written or verbal testimony. Patient advocates can use this time to express why a bill is important to them and provide the extra details as well as that human connection that is often missing in brief letters or calls.
Sharing your testimony
in person or virtually can be extremely nerve-wracking, but IAF is here to provide whatever support and resources our advocates need to prepare for these hearings. For patient advocates who want to elevate their advocacy work, testifying before a committee is one of the most impactful actions you can take.
Second Reading
Once a bill is voted out of committee, the bill will then move to the full house or senate for its "second reading." This is when the entire membership of the particular chamber will vote on the bill as well as offer amendments. Any advocate in a particular state (or anywhere in the U.S. for federal bills) has the opportunity to ask their representatives to support, oppose, or amend a bill. It does not matter whether your representative served on the committee that reviewed the bill, everyone's input is vital. The bill may bounce around a bit at this stage in its uncertain life, but once it has earned the votes to pass out of the house or senate, it will then go through the same process in the other chamber.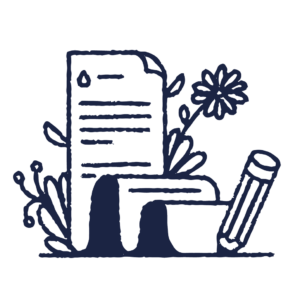 Sent to the Desk
If the bill can survive all of that, it will then be sent to the governor or president's desk for consideration. The president or governor will typically have 10 days to sign, veto, or allow the bill to become law without their signature. This is yet another opportunity for all advocates within a state or the country to call, email, or tweet at their governor or president to veto or sign a bill into law.
Join our Advocacy Team!
There are so many opportunities for IAF advocates to engage with their lawmakers and be the catalyst for real substantive change in our healthcare system. In order to make that happen, lawmakers need to hear from
you.
Please sign up for our IAF
action alerts
so you can stay up to date with what's happening in your state and the federal government, and take action when needed. Let's make 2023 the year of the patient advocate!